WOMEN'S CELL, GANJAM COLLEGE, GANJAM
WOMEN'S CELL CONVENER
Dr. Smarnika Hota,Reader in English.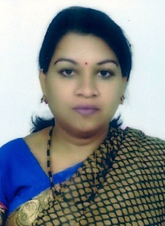 Women's Cell @ Ganjam College, Ganjam, also known as the Internal Complaint Committee(ICC), was started with the aim of empowering and orienting women to recognize their true potential and to help them attain their own stand in a competing world. Its goal is the overall development of the girl students in all spheres of life. It also helps in creating awareness about important issues related to women and provides a forum for discussion and deliberation on a range of issues from empowerment to environment. Women's Cell seeks to mould the young women force in the campus to achieve thriving mile stones of success in their life. It also seeks to empower young women to attain emotional, physical and mental freedom to withstand the changing phases throughout their life. Women Cell functions with the added aim to enhance the self-esteem of young women and empower them in taking pertinent decisions regarding career goals. Other important objectives include giving career guidance, functioning of a counselling centre, conducting health awareness classes, arranging classes about community living and giving them a hands-on training on social work.
The functions of the cell are to purely safeguard the rights of female students, faculty and staff members of women and also to provide a platform for listening to complaints. The Cell also tries to incorporate hygiene habits and ensure a healthy atmosphere in and around the college. It tries to equip them with the knowledge of their legal rights. Time to time the cell conducts awareness programmes on AIDS, sexual harassment at workplace, gender sensitization, health, legal awreness and so on. It also collaborates with the SHGs of the locality as its community outreach initiative.
Objectives:
To empower and orient each girl student/woman of the institute recognize her true potential.
To resolve issues pertaining to girls'/women's sexual harassment.
To equip the female students, faculty and staff members with knowledge of their legal rights.
To safeguard the rights of female students, faculty and staff members.
To provide a platform for listening to complaints and redressal of grievances.
To incorporate hygiene habits and ensure a healthy atmosphere in and around the college.
To ensure personality along with academic development of students.
Women's Cell Members: Year 2019-20
| | | | | |
| --- | --- | --- | --- | --- |
| Sr.No | Name | Designation | Responsibility | Contact No. |
| 1 | Dr. R. N. Kanungo | Principal | Chairperson | 7978090536 |
| 2 | Dr. S. Hota | Reader in English | Convener | 9437568689 |
| 3 | Smt. Madhuri Padhi | Lecturer in Economics | Member | 7978860597 |
| 4 | Dr. Anita Panigrahi | Lecturer in Commerce | Member | 9853394085 |
| 5 | Nigam Kumar Swain | Lecturer in Chemistry | Member | 7978594894 |
ACTIVITIES: 2019-2020
PLANTATION PROGRAMME
A Plantation Programme was conducted by the Women's Cell of the college in Collaboration with Grasim Industries, Ganjam, Odisha on 10th July, 2020. . Saplings were planted by the girl students of the college along with NSS and NCC volunteers. The Principal and staff members too participated in the plantation programme. The objective was to create green and pollution free campus and spread a message to the community about the importance of planting trees.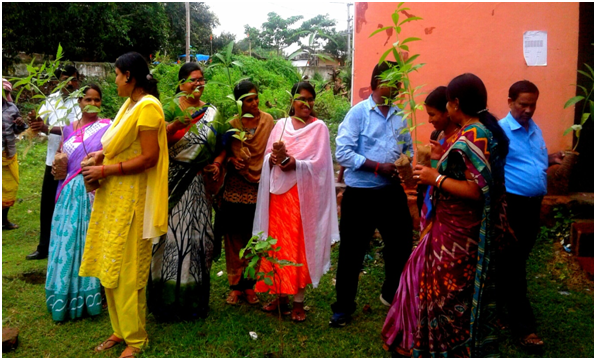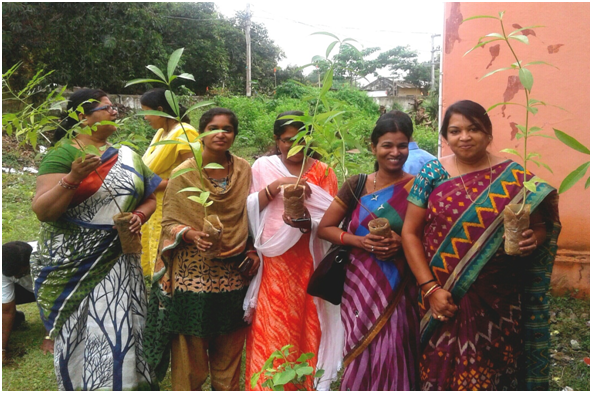 GREEN CAMPUS MISSION by Our Faculty Members
SWACHH CAMPUS PROGRAMME
A Swachh Campus Programme was organised by the Women's Cell in collaboration with NSS on 29th February, 2020. A clean and green campus aims to make environmental awareness and action an integral part of the life and ethos of those administering, learning and teaching in college. The college has also taken into consideration the concept of "Swachh Bharat" initiated by the Prime Minister of India. In this regard, to make the awareness regarding cleanliness, we have the stamp of "Swachh Bharat, Swachh Ganjam" on every letter that is outwarded from the college office.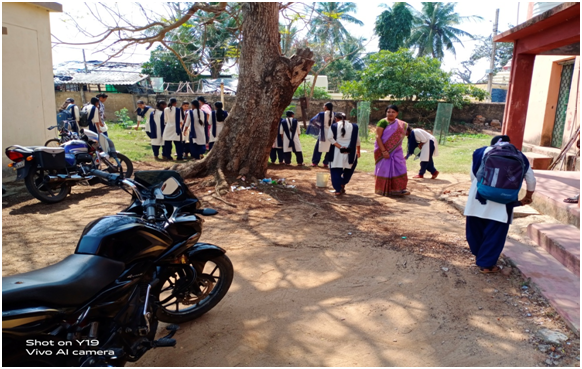 INTERNATIONAL WOMEN'S DAY
International Women's Day was observed by Women's Cell on 08-03-2020 in collaboration with NSS Unit3 inside the college premises. Smt. Sujata Sahu, Secretary to RDC, Southern Division, Berhampur, Odisha was invited as the Chief Guest and Resource Person for the event. She delivered a talk on gender equality, gender justice and women empowerment. Local SHGs were invited to participate in the event as part of our community outreach initiative. Young woman achiever of the locality, SCUBA Diver Mrs.Manaswini Maharana was felicitated for her achievements in SCUBA Diving and rescue operations.