NATIONAL SERVICE SCHEME (N.S.S.)
GANJAM COLLEGE, GANJAM
AIMS AND OBJECTIVES:-
The aim of the scheme is to instill into the minds of students a sense of participation in progress of the country through voluntary service to the community & humanity at large and to inculcate a sense of devotion towards the motherland. It intends to make the students self-reliant and practical-minded. Its objective is to build character, develop national integrity, sincerity of purpose, fellow feeling and leadership.
MEMBERSHIP
The N.S.S. Unit of GANJAM COLLEGE, GANJAM is affiliated to Berhampur  University. Students of all classes, men & women, are eligible to enrol their names. Enrollment is done at the beginning of the session.
DUTY
Participants in the scheme will work for at least two hours a week in different Social Service Programmes, to be announced by the Officer-in-Charge from time to time. Irregularity in the discharge of duties will be severely dealt with as per the recommendation of the programme coordinator and approved by the Principal.
GANJAM COLLEGE, GANJAM has 03 NSS Units.
These 03 units are running under the guidance of the following NSS Coordinators :
NSS PROGRAMS
1. Winter Special Camp Reports
2. Winter Special Camp Reports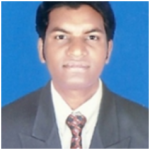 Dr. Susant Kumar Sethi       
(Lecturer in History), NSS Programme Officer